These queer, female artists are smashing this year's Q Awards
Maybe they should rename them the QUEER Awards, huh? 💁🏽🙆🏼🙋🏾
By Danielle Mustarde
Published:
Yes, they should rename this year's Q Awards the Queer (Women In Music) Awards 'cos there are a significant number of bloody wonderful queer women who are absolutely smashing it — rightly so after 2018 has thus far gifted us with so many amazing queer, female artists.
Wait? The what awards? Why the Q Awards, of course! Now in their 28th year, the Q Awards are one of the most prestigious and anticipated nights on the music calendar, and this year we're hoping that these lovelies will come away, boots-a-full of glittering Q trophies...
Q Best Track​
CHRISTINE AND THE QUEENS
First up, it's Chris (aka one of France's finest exports, Christine And The Queens) who's shortlisted to take away the Q Best Track award with 80s pop throwback, Girlfriend.
Speaking to The Times about her new, shorter name, Chris joked: "Héloïse? Christine? Chris? Maybe I will be called C at some point."
Whatever you decide to call yourself, C, we 💗 your new stuff.
JANELLE MONÀE
Also in this category is the ever-fabulous Janelle Mon​á​e with (official queer and bisexual anthem) Make Me Feel.
"I wrote it from a deeply personal space," Janelle told Billboard in a recent interview on new album Dirty Computer, "but I also kept in mind the importance of community for people like myself who identify in many of these marginalized groups.
"From the LGBTQI community, to black women, to minorities, my Latina and Latino brothers and sisters — my heart is deeply connected to immigrants and what they're going through in this country.​" Yas, Janelle.
Q Best Album​
ANNA CALVI
Next up, it's art-rock singer-songwriter Anna Calvi, with her gorgeously fierce third album, Hunter. The lead single of the same name frames "woman as hunter".
"She goes out into the world and sees it as her's," Anna told DIVA earlier this year.
"She is the protagonist, not a passive secondary character to a man's story."
Q Best Solo Artist​
Back for Q's Best Solo Artist, it's a double, double for both (yep, you guessed it...)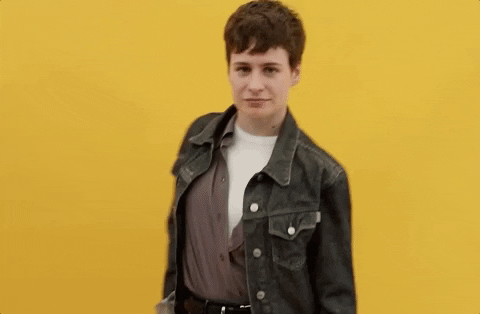 ...and...
Chris, Janelle... You are both on 🔥🔥🔥
Q Best Act In The World Today​
ST VINCENT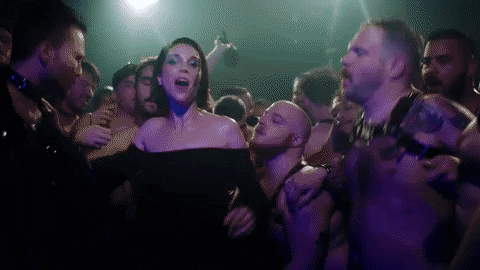 On top of all of that, St Vincent (aka Anne Erin Clark) is shortlisted for Best Act In The World Today, a bloody amazing achievement for any musician, and even sweeter for it to be a queer, female solo artist. We got your back, St V.
"I always felt this song could wear many different outfits and live many different lives," St Vincent said of Fast Slow Disco.
"Here she is in disco pants, sweating on a new york dance floor."​ And we love it.
Last year's Q Awards were heavily straight, male-dominated with Rag'n'Bone Man, Liam Gallagher, Ed Sheeren, Kasabian, and Manic Street Preachers all taking home awards...
This year though? Let's make 2018 the Year Of The Queer, Female Musician! 💁🏽🙆🏼🙋🏾
Cast your vote and choose your winners at Qthemusic.com – voting closes on Thursday, 5 October 2018.​ Let's put queer woman at the front.
Only reading DIVA online? You're missing out. For more news, reviews and commentary, check out the latest issue. It's pretty badass, if we do say so ourselves.
divadigital.co.uk // divadirect.co.uk // divasub.co.uk