Radio DIVA is back, folks 🎙️
Rachel Shelley interviews Cameron Esposito, Betty chat to Lea Delaria as part of their New York series, plus The Miseducation Of Cameron Post and more!
By Danielle Mustarde
Published:
Clockwise from top left: Cameron Esposito, Lea Delaria, Rachel Shelley, and Sophie and Josh Ward
That's right, lovely listeners — Radio DIVA is back.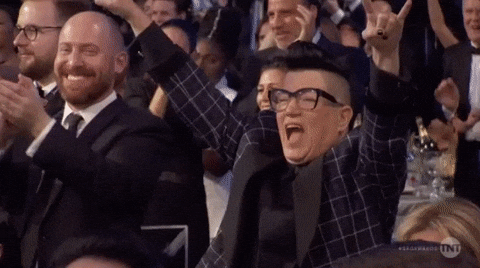 Kicking off the brand new season, presenters Rosie Wilby, Heather Peace and the team have a right royal line up of LBT lovelies.
Starting us off, roving reporter Rachel Shelley and host Rosie Wilby interview stand-up comic Cameron Esposito ahead of her run at Soho Theatre, London, with new show, Person Of Consequence.
(Check out Roxy Bourdillon's interview with Cameron on, "queerness, comedy, and how she's changing the world, one lesbian joke at a time" in the September issue available here).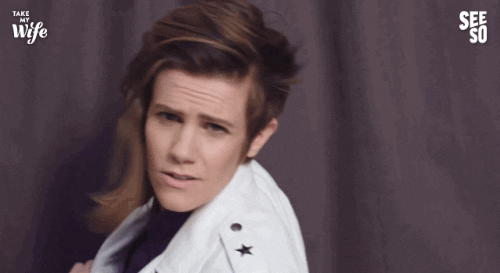 Then, all the way from New York, New York, The L Word's BETTY are back with their stateside series.
For the first of their post-summer break episodes, they catch up with Orange Is The New Black's most favourite butch babe, Lea Delaria.
As well as those two lovely folk, Rosie and Heather chat to Rena Brannan, Sophie Ward, and Josh Ward, the writer and stars of Mount Vernon, a play exploring the power and circumstance of tyranny, and coming to the Kings Head Theatre this September.
On top of that, ghost writer and former Time Out TV critic Jo Monroe reviews Desiree Akhavan's new film The Miseducation of Cameron Post, and last but never, ever least — you got it — it's Radio DIVA's long-time lesbro, Jonathan Phang, who'll be back with the latest LGBTQ+ news, written by our newest team member, broadcast journalist, Sophia Endberg (Welcome to the team, Sophia!)
Listen live to Radio DIVA at 6.30pm every Tuesday (on Resonance 104.4FM and DAB in London and online at player.resonancefm.com) or catch up anytime at mixcloud.com/resonance 🎶​
Only reading DIVA online? You're missing out. For more news, reviews and commentary, check out the latest issue. It's pretty badass, if we do say so ourselves.
divadigital.co.uk // divadirect.co.uk // divasub.co.uk