This week on Radio DIVA: Author Jane Traies and Paperclip Theatre's Adriana Sanford and Jennifer Cerys
Plus! Singer-songwriter July Jones performs live in the studio 🎤
By Danielle Mustarde
Published:
Clockwise from top left: Jane Traies, Paperclip Theatre's new show Dandelion, July Jones and Heather Peace
That's right folks – it's Radio DIVA time.
Yes, we're somehow already two thirds of the way through November (HOW CAN THIS BE?) but before we all succumb to the call of Christmas, let's squeeze in at least one more non-snowflake filled session with the lez/bi lovelies of Resonance FM, London.
First up, it's author and academic Jane Traies who'll be chatting to presenters Rosie Wilby and Heather Peace about her book, Now You See Me, which documents the "hitherto hidden lives of older lesbians" – important stuff, eh?
Pauline and Hilary, cover stars of Now You See Me - Lesbian Life Stories pictured outside the bookshop. What a delightful couple. So looking forward to the book event on 24th September. @JaneTraies pic.twitter.com/fpgpFsrmws

— Gay's The Word (@gaystheword) September 5, 2018
As well as Jane and her older lesbian lovelies, Adriana Sanford and Jennifer Cerys of Paperclip Theatre will be live in the Radio DIVA studio discussing the company's new play, Dandelion.
Dandelion @KingsHeadThtr 🎭 Set in Margate, 1988, Clause 28 has been introduced, making 'the promotion of homosexuality' illegal in schools. But what does it mean for Ann, who wants to lead a 'normal' life with her girlfriend?

🗓️ 16, 17 Dec

Book: https://t.co/2hfJEQhfKv #LGBT pic.twitter.com/4acRdkwhNW

— Paperclip Theatre (@paperclipTC) October 18, 2018
Exploring women's experiences of controversial 1988 Local Government Act amendment, Section 28, Dandelion comes to the Kings Head Theatre, London, this December.
Plus! Singer-songwriter and all-around DIVA favourite July Jones (below) performs live on air for Heather and Rosie (and you lovely lot).
Oh, and everyone's favourite London-shaped lesbro Jonathan Phang will be back with the latest #LGBTQI+ news from around the world, brought to you by broadcast journalist, Sophia Endberg.
Doesn't sound half bad, does it?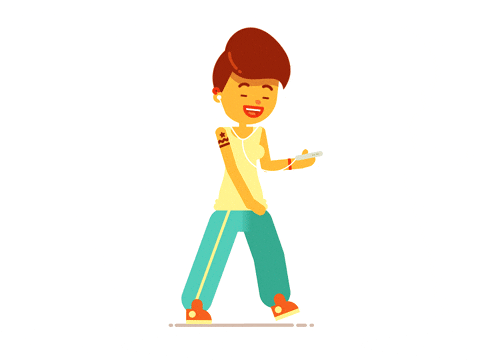 Listen live to Radio DIVA at 6.30pm every Tuesday (on Resonance 104.4FM and DAB in London and online at player.resonancefm.com) or catch up anytime at mixcloud.com/resonance 🎶​
Only reading DIVA online? You're missing out. For more news, reviews and commentary, check out the latest issue. It's pretty badass, if we do say so ourselves.
divadigital.co.uk // divadirect.co.uk // divasub.co.uk