This week on Radio DIVA: Marie McCarthy, Disobedience and Lucy Whittaker
Plus! Roving reporter Rachel Shelley chats to the team behind charity Railway Children and their campaign #THISGIRLCANT
By Danielle Mustarde
Published:
Clockwise from top left: Lucy Whittaker, Rebecca Root, Rachel Shelley and Rachel Weisz and Rachel McAdams
A short and sweet one for you all this week as #TeamDIVA prep for the first ever DIVA Music Festival.
Taking place this weekend (Friday 30 November – Sunday 2 December) and headlined by none other than brand new cover star KT Tunstall on Saturday night and the legendary Gabrielle on Sunday night, it turns out dreams can come true...
Back to Radio DIVA! This week, presenters Rosie and Heather chat to Marie McCarthy, director of Omnibus Theatre's new production OR/AND (starring Rebecca Root, pictured above) which imagines how Virginia Woolf's Orlando would have manifested itself in the digital world of 2018 and beyond.
On top of that, DIVA's deputy editor Roxy Bourdillon and Rosie Wilby review Disobedience – the hit new film starring Rachel Weisz and Rachel McAdams as two women caught between sexuality and faith within the North London Orthodox Jewish community.
Plus! Brit singer-songwriter Lucy Whittaker teases a live performance ahead of DIVA Music Festival (grab your last minute tickets here!) and roving reporter Rachel Shelley chats to the team behind charity, Railway Children, and their campaign #THISGIRLCAN'T.
Oh, and everyone's favourite London-shaped lesbro Jonathan Phang will be back with the latest #LGBTQI+ news from around the world, brought to you by broadcast journalist, Sophia Endberg.
Fancy it? #RadioDIVA104_4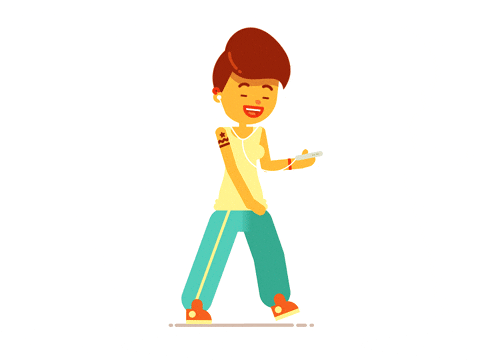 Listen live to Radio DIVA at 6.30pm every Tuesday (on Resonance 104.4FM and DAB in London and online at player.resonancefm.com) or catch up anytime at mixcloud.com/resonance 🎶​
Only reading DIVA online? You're missing out. For more news, reviews and commentary, check out the latest issue. It's pretty badass, if we do say so ourselves.
divadigital.co.uk // divadirect.co.uk // divasub.co.uk