This week on Radio DIVA: Sketch comedians BS, DIVA columnist Jordan Gray and drag king Don One ✨
Plus! Rachel Shelley meets Michelle Memran​, director of documentary The Rest I Made Up
By Danielle Mustarde
Published:
Clockwise from top left: Jordan Gray, BS, Rachel Shelley and Maria Irene Fornes
Hello you lot, while #TeamDIVA recover from this weekend's bloody brilliant DIVA Music Festival (round of applause for festival organiser Heather Peace and the event teams please) Radio DIVA are back in the studio...
Yep.
Awesome women.
But I know you knew that already. @KTTunstall @DIVAMusicFest #WomenInMusic pic.twitter.com/bRjbw9W9QM

— Heather Peace (@heatherpeace) December 3, 2018
First up, it's award winning sketch comedians BS (aka Barry Glennon and Sian Hutchinson) who'll be chatting to Rosie and Heather about their Christmas show, plus DIVA columnist Jordan Gray will be live in the studio chatting about their new sitcom pilot.
As well as that lovely stuff, Rachel Shelley meets Michelle Memran​, the director behind the film The Rest I Made Up (@RestIMakeUpFilm on Twitter) a heart-warming documentary about Cuban-American playwright Maria Irene Fornes, and drag king Don One – otherwise known as Donna Powell – will be telling the team all about her upcoming Christmas show!
Thrilled to announce that @RestIMakeUpFilm won the Jury Award for Best Documentary @OUTshineFilm in Fort Lauderdale. Now we're headed to London for our UK Premiere at the Barbican Cinema on November 15th! Help us spread the word to your #London peeps! https://t.co/XxrZzQ3f8h

— The Rest I Make Up (@RestIMakeUpFilm) November 12, 2018
Before we wrap up, you may have also heard DIVA publisher Linda Riley and journalist Julie Bindel on BBC Woman's Hour yesterday talking about trans visibility?
If not, here's a little follow up from Linda herself: "While I was honoured to be invited on to such an iconic programme, I am disappointed to not have been given the opportunity to discuss DIVA's work for lesbian and bisexual women.
"Only last weekend, together with Heather Peace, we held an amazing music festival, headlined by KT Tunstall and Gabrielle, and featuring top lesbian artistes Horse, Sarah Walk, Toya Delazy and Lots Holloway among others.
"It is a shame that such a groundbreaking event, the first of its kind in the UK, seems to have been overlooked by the mainstream media."​
...still we all had a whale of a time at the festival and while we're at it, just want to say a HUGE thank you to everyone who came along! Same time next year, yeah? #dreamscancometrue
Oh, and don't forget everyone's favourite London-shaped lesbro Jonathan Phang will be back with the latest #LGBTQI+ news from around the world, brought to you by broadcast journalist, Sophia Endberg.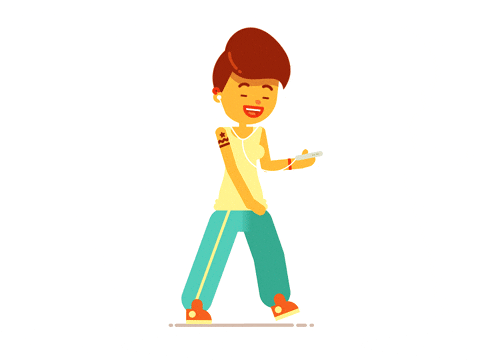 Listen live to Radio DIVA at 6.30pm every Tuesday (on Resonance 104.4FM and DAB in London and online at player.resonancefm.com) or catch up anytime at mixcloud.com/resonance 🎶​
Only reading DIVA online? You're missing out. For more news, reviews and commentary, check out the latest issue. It's pretty badass, if we do say so ourselves.
divadigital.co.uk // divadirect.co.uk // divasub.co.uk