This week on Radio DIVA: Taz Thornton, Naomi Paxton and The L Word's BETTY
Plus! Rachel Shelley meets artist Amy Douglas-Morris to chat about her short, Calls To Caracas
By Danielle Mustarde
Published:
Clockwise from top left: Taz Thornton, Naomi Paxton, Rachel Shelley and BETTY back in the '80s!
Remember, remember the SIXTH of November – 'cos Radio DIVA time is back on the air.
This Tuesday, presenters Rosie Wilby and Heather Peace meet award-winning coach, author and motivational speaker Taz Thornton, followed by academic and performer Naomi Paxton who'll be speaking about her National Theatre exhibition, Dramatic Progress: Votes For Women And The Edwardian Stage.
This is excellent advice. #vote100 https://t.co/sDTpwETNAj

— Dr Naomi Paxton (@NaomiPaxton) 2 November 2018
The team will also have the latest in The L Word's "house band" BETTY's series from the New York lez/bi/queer scene.
On top of all of that lovely stuff, roving reporter (and fellow The L Word favourite) Rachel Shelley meets artist Amy Douglas-Morris, to chat about her Channel 4 commissioned piece Calls To Caracas for Random Acts.
Had enough corruption, guns, misogyny, racism, anti-semitism, homophobia, hatred, attack on the environment? GET OUT AND VOTE ON TUESDAY. It's up to US. pic.twitter.com/yKmivRS93o

— BETTY Music (@bettymusic) 3 November 2018
Plus! Lesbro Jonathan Phang will be back with the latest #LGBTQI+ news from around the world, brought to you by broadcast journalist, Sophia Endberg.
Fancy it, folks?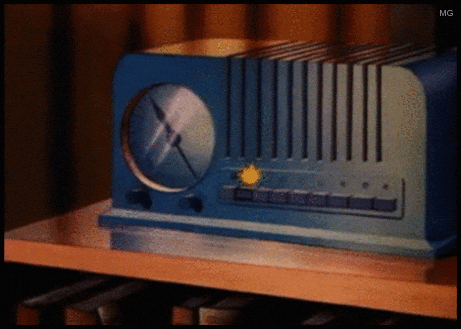 Listen live to Radio DIVA at 6.30pm every Tuesday (on Resonance 104.4FM and DAB in London and online at player.resonancefm.com) or catch up anytime at mixcloud.com/resonance 🎶​
Only reading DIVA online? You're missing out. For more news, reviews and commentary, check out the latest issue. It's pretty badass, if we do say so ourselves.
divadigital.co.uk // divadirect.co.uk // divasub.co.uk